2 tags
2 tags
1 tag
1 tag
1 tag
2 tags
So I had no voice at work today, and since I work... →
10knotes: I had a little note pad, in which I wrote, "Can't speak, Ursula the Sea Witch stole my voice! But I'm happy to assist you!"And a little girl came up to me, read my notepad, grabbed my hand, and dragged me all around the store,asking random guys if they'd like to be my "true love" so I can get my voice back and stay human.…it was the most adorable, awkward situation I had ever been in....
1 tag
5 tags
3 tags
3 tags
2 tags
2 tags
2 tags
"Sometimes you just have to jump out the window and grow wings on the way down."
– Ray Bradbury (via danceabletragedy)
1 tag
5 tags
1 tag
1 tag
4 tags
2 tags
1 tag
2 tags
fuckyeah1990s: Gin Blossoms - Hey Jealousy
1 tag
2 tags
4 tags
1 tag
4 tags
2 tags
2 tags
2 tags
3 tags
2 tags
7 tags
1 tag
1 tag
"Life is like a box of crayons. Most people are the 8-color boxes, but what..."
– John Mayer (via aguyiknow)
"There is a theory which states that if ever for any reason anyone discovers what..."
– Douglas Adams (via aeloquence)
1 tag
1 tag
2 tags
Unwritten
It's so sad. Every single day I see or hear something that inspires me and I think "hey. I should write a song about that." And I never do. I don't know why either. It's either the inconvenience of the time I think my thoughts (the good ones) or it's my fear for my musical inability. But mainly I think it's that I think everything is too cliche. This...
"Nostalgia - it's delicate, but potent. Teddy told me that in Greek, "nostalgia"..."
– Don Draper -Mad Men (via cleverandironic)
"Never let the demands of tomorrow interfere with the pleasures and excitement of..."
– Meredith Willson (via quote-book)
I hope everyone is okay with me posting nothing...
"And there will come a time, you'll see, with no more tears. And love will not break your heart, but dismiss your fears. Get over your hill and see what you find there, With grace in your heart and flowers in your hair."
True Life: I'm a Flyer. (And I talk to myself, but...
Self: Ahh home. Bed. Comfy. Hm. I'm alone. I'll go see what Julie's doing...
Reality-self: Britt. You're home. You like...just told yourself that.
Self: I mean yeah, but Julie's probably in her room and...oh wait.
Reality-self: Yeah...way to figure that out.
Self: Wait. What the hell.
Reality-self: Chill.
Self: No! Wait! What! I don't get to see them everyday?
Reality-self: Mmm..nop.
Self: Nop. You've been saying that a lot lately.
Reality-self: It's a gift, really.
Self: That doesn't even make sense. Just like this.
Reality-self: Yeah...you're talking to yourself. Kinda weird.
Self: I really don't care. I'm home for an hour and I miss UD. I never thought I'd miss college this much
Reality-self: Well nice people and cool classes and good times will do that to you. You love it.
Self: I really do.
I miss 776, 777, the 4th floor, the Music Dept. and 5F so much already. This is oddly sickening and totally bittersweet. Cause it's summer and I need this more than anything, but why can't I have summer and my friends and my UD friends all in one area? Is that too much to ask? Didn't think so, suckas.
Whatever. Summer Nights by Rascal Flatts is on loop in my head. Getting me through my separation anxiety. Lameskies? Maybs. Real life? Yop.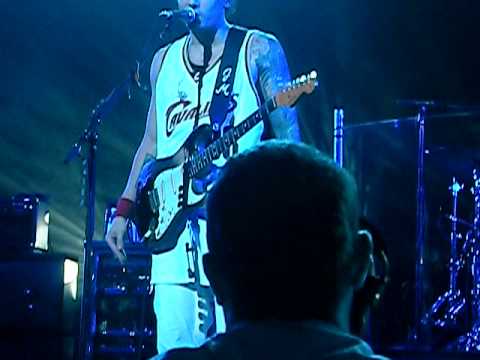 "Sleeping to dream...and I'm so damn tired...but I...
My dreams keep me up at night. And it's because they're dreams that I'm awake. I'm kept up, by my dreams, because they're not real, because they're dreams. Oh, contradictions, you slay me. So when do dreams become reality? When can I cross that line in my reality that I always cross in my dreams? What is it about dreams that make us so fearless? What stops...